Welcome to the home of our Web Presence. This site will be of interest to the thousands of visitors to Wolfeboro, New Hampshire, who over the years have come to know and love Bailey's Restaurant, and more recently, Bailey's Bubble.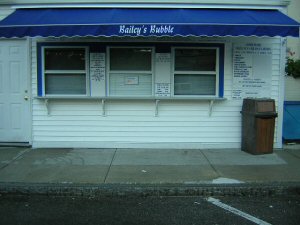 If you are interested in employment during the Summer Season of 2012, please
go to the Jobs selection and submit an application.